bob
•
barbara ann
•
frank
•
peter
•
scott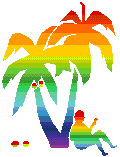 Bobby Rogers
lead vocals, acoustic guitar, harmonica, keyboards
"If Don Ho and Bob Dylan had a kid, and let's say he was raised by Paul Simon , James Taylor and Ginger from Gilligan's Island...."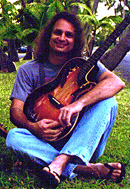 Coconut Joe features the music of singer/songwriter Bobby Rogers. Coupled with various musical rhythms and styles, the musical storyteller provides a view at life through his poetic, strange, and sometimes humorous eyes.
Bob was born on Oahu in the Hawai'ian Islands and raised on the Windward side in the small beach town of Kailua. A third generation kama'aina (local resident), he spent his youth enjoying the land and the ocean around him. His English/German maternal grandparents were missionaries who arrived in Hawaii in the early 1900 while his American father's family came to the islands in the 1930's.
For over twenty years Bob has been sketching musical poetry, combining his melodies and lyrics, reflecting on his childhood growing up in the Islands, his loves, family and the world and people around him. Several years ago, he chose to start sharing his interpretations of life with audiences, hopefully through out the world.
In 1994, after several of years of playing in cover bands, Bob formed the folk trio of Earthsong with his wife Barbara Ann and fellow songwriter Bill Whizenant. They performed at coffee houses and concerts throughout Oahu. They were the entertainment at Earthday 95's opening ceremonies at Honolulu Hale and gave a concert at the event's festivities at Kapiolani Park's bandstand.
In late 95, Bob and Barbara Ann formed Coconut Joe to focus on the sudden tidal wave of songs that were being written. In 97, with the inclusion of veteran musicians Frank Kam and Mace Campbell, the band took a giant leap forward. Since then, they've been playing weekly gigs at venues, conventions, private parties and benefits in the islands, providing them with testing grounds for new material, arrangements and their vocal harmonies. The gigs allowed Bob to tell the stories behind the songs and interact with audience.
Some of Bob's early song writing influences were Brian Wilson, Paul Simon, Bob Dylan, and Hawai'i's Kui Lee. Along with growing up in a very musical family, he was also influenced by the vocal harmonies of the Mills and Everly Brothers, Beach Boys, S&G, CSNY and tons of Hawai'ian groups ranging from the Kahauanu Lake Trio to Cecilio and Kapono. He also developed an appreciation for artist like James Taylor, the Manhattan Transfer, Van Morrison, Michael Franks, Elvis Costello and others.
Bob is always looking forward to the next album. He also hopes to also publish a collection of short stories, and poetry and maybe even a play. Of course, this will all happen when he grows up,... someday.
bob • barbara ann • frank • peter • scott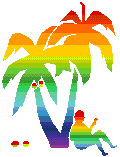 Barbara Ann Rogers
vocals, percussion

"I love to listen to music. It makes me all tingly inside. I also like pretty wrapping paper.
Barbara Ann serves as inspiration and the groups even keel. Her backup vocals and harmonies are an important part of the Coconut Joe sound. Originally, she was the group's bassist, providing the steady, underlying groove that is present on several songs on the Two Waters album.
Born in Beaufort, South Carolina, but a Hawai'i resident since her childhood, Barbara Ann music background includes several years playing with many bands. Her first stint as bassist and vocalist was for the rock group, Sidewinder, a project born out of the Rock Works Music School. In 1994, she joined the now defunct 7 piece experimental band, Multiple Organisms. In late 1994, she became one third of the folk rock trio, Earthsong, playing professionally throughout the state. Affectionately know as the "Rockin' Mama," she continues to grow, expanding her range of musical styles and advancing her skills.
Barbara Ann enjoys all styles of music. You'll often catch her listening to Oldies, Country or Rock radio stations. Some of her favorite singers include LeAnn Rimes, Maria Carey, Art Garfunkle, Johnny Rivers, and the Everly Brothers.
Barbara and Bob have raised two kids, Christy and Michael. Barbara enjoys a good movie, a lite hike as well as arts and crafts. Check out Aunty Bab's Hawaiian Dolls at auntybabs.com
bob • barbara ann • frank • peter • scott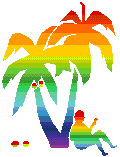 Frank Kam
vocals, lead electric guitar, acoustic guitar, ukulele
"Help Wanted: Ancient songwriter looking for golfing buddy who also sings and plays guitar. Metalheads need not apply. Have a nice day!! ;-)"

Guitarist/Vocalist Frank Kam blossomed as a musician in the Seventies with the popular Hawai'i based rock group, Shnazz, which put out an album and opened many concerts for artists like ZZ Top, Eric Clapton, Deep Purple, Toto, and REO Speedwagon.
Later in the Eighties, he was with the Delta Band and with the Heebeejeebee Brothers which played the Honolulu club circuit for many years. His chops really show his many years of experience as a pro. Today, in the Nineties, this skilled musician is busy creating interesting interpretations and embellishing the sounds of Coconut Joe. From delicate ballads to cutting edge rock, you must experience his artful guitar etchings at CJ's live performances.
Frank's a fourth generation Hawai'i resident with a family history strong in islands roots. He orginally hails from beautiful downtown Kalihi on the island of Oahu and now lives in Kailua on the windward side of Oahu. Frank , a collector of vintage guitars, played a variety of instruments in the making of the Two Waters CD. They include a 1960 Gibson ES-335, a 1990 Paul Reed Smith Custom 24, a 1967 Vox Hurricane, and assorted Strats and Teles.
Self taught on guitar, Frank cites guitarists Freddy King, Eric Clapton, Peter Green, Lowell George, Danny Gatton, Les Paul, Mark Knopfler, George Harrison, Keith Richards, Pete Townsend, Jeff Beck, Eric Johnson, Jimi Hendrix and The Ventures as major influences. He enjoys listening to all types of music, from Classical to Country to Jazz and Swing, and when not gigging with Coconut Joe, teaches guitar and works at Coconut Grove Music in Kailua.
When not gigging or working, Frank enjoys a round of golf with golfing buddy "Jack Nicklaus" Rogers, taking his two boys Ryan and Jono out for pizza and burgers, or surfing the Net.
Interested in Guitar Lessons? Frank is the resident pro at Coconut Grove Music in Kailua. If your interested in taking guitar lessons, give a him a call at 262-8420 or call Coconut Grove at 262-9977. Specializing in Rock, Blues, Pop and Folk. Develop skills in musical theory, ear training and improvisation. Accepting students of all levels. Beginners are especially welcomed. Call today!
bob • barbara ann • frank • peter • scott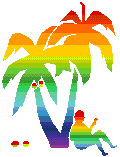 Peter Agustin
vocals, bass guitar
"My firends call me Opa. Not Opie, Okra, O'Henry or Oh,oh! Just Opa. You can call me Opa."

Listening to his Uncle's band (Snappy Boy's Jazz Band) in old Paia Town, on the Island of Maui provided the spark that has made music a life long love for Peter Agustin. Played in his first band back in the early sixties using an old Kay student guitar to figure out bass lines. Then started playing with a band called The Funny Company, one of the first underage bands to play the Waikiki nightclub scene during the late sixties and early seventies. Yep, complete with ruffled tuxedo shirts and custom tailored suits. In eighties he moved on to playing the convention circuit before a tour of duty with the well received Hawaii group, Summer Salt.
Here are some of the influences to Peter's musical style, Ray Brown, Charles Mingus, Larry Graham, Miroslav Vitous, Jack Bruce, Rocco Prestia, Abraham Laboriel and the list goes on and on. Used to work at a music store called M.A.D. Music in the late seventies and got to meet and work with musicians like Stevie Wonder, Chicago, Jeff Beck, The Doobie Brothers, Earth,Wind and Fire, Elton John and the like.
Family and Friends: Son Stephen, daughter Sophia, loving and understanding wife Lisa. Peter enjoys trimming grass and searching for lost golf balls at local golf courses for stress relief
bob • barbara ann • frank • peter • scott
"I've been told there have been 6 drummers before me. Wow, lau lau, these guys are really fussy. Especially that Elvis guy."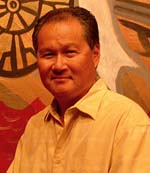 Scott Sato bio is coming soon. Stay tune to learn more about this versitle drummer/percussionist from Wahiawa. He's filled a void that we've had since brother Macy was with CJ back in 1999. He brings a unique blend of sensitivity, feel, time and great musical instincts to this tough position with the group. Plus he's a great hang.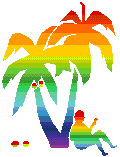 bob • barbara ann • frank • peter • scott
---
All material copyright Robert C. Rogers ©1999-2005