CJ's Past issues ............."oh my gosh, are those stories of the road true?"

CJ be Jamin' with Cool Threads
Hey, you've gotta check out the latest photos from our private party out on the North Shore this last weekend. Before the Turtle Bay Resort gig we took some band shots with our new Jams World attire. WOW!! Arty, cool and so ono.

Like they say at Jams World, it's all about color, freedom, love, difference and humor. Now doesn't that sound just like Coconut Joe. Hey, you can be like just like CJ. http://www.jamsworldasia.com

and on drums, it's Joey Holliday

Two months ago we made a significant change to Coconut Joe. We welcomed New York drummer Joey Holliday to be our 5th spoke in our musical wheel. Boy, is he the perfect fit. After performing in Japan, LA, and NY, he now calls Hawaii his home. He has a fantastic musical background which includes 10 years of classical musical training, 10 years of rock, and recently 10 years of jazz training and performing. Tasteful, dynamic at all volumes and a personality that is vintage CJ. And girls, he's single!

Only thing is that now we have to include an asterisk every time we sing "There's No Joey in Coconut Joe" from our Evolution of Joe song. Heck, we're thinking of changing all of our names to Joey, anyway, so it won't really matter. Come out and see us this month and let us introduce Joey Holliday to you.

Top 5 CJ Songs On iTune...........We're now "iPodible"

Here are the latest top five purchased CJ songs on iTunes (song, album/CD).
Island Rendezvous, Middle of the Ocean
A Summer's Wave, Two Waters
Evolution of Joe, Middle of the Ocean
Hey, Middle of the Ocean
Middle of the Ocean, Middle of the Ocean
Mahalo nui loa for all your support. We truly appreciate your patronage and support of original music from the islands

A hui hou. Hope to see you all soon at gig near you.

Aloha ka kou,

Bob (soon to be Joey II)

May 2005

we got photos). We then have another private performance out on the North Shore of Oahu at Turtle Bay Hilton in their beautiful Sunset Room over looking one of my favorite bays, inspiration of A Summer's Wave from our first CD, Two Waters.

So, we packing up the old 74 Volkswagen bus complete with curtains, cooler, surfboards and a box of toys for the kids and we're heading out on the road. Hey, wait a minute, that was 25 years ago. Ok, that's right, we're packing up the Plymouth Voyager with instruments, sound gear, spare strings, cooler full of water bottles and enough Metamucil and vitamin supplements for the band. Ah, I guess things have change a bit.

Podcasting: What the Kaheka..
Another way to get Coconut Joe music out to the masses has surfaced as an off shoot of the radio industry has emerged. You can now download your favorite radio show to your iPod or MP3 player and listen when and where you want. Also, independent Podcasters are creating a wide range of content for our listening pleasure. Like Blogs (last issue), individuals are creating their own shows and placing them on the web for down loads.

Recently some of the big boys have even gotten involved with Sirus Satellite Radio and a FM station in San Francisco creating downloadable shows. The good thing is it now allows independent bands like Coconut Joe to get more visibility with less format restrictions. Not sure how this will all work out but we do appreciate the exposure. Here's a link to one of the first Podcasters of CJ Music. Mahalo nui loa to HawaiUp.com and Ryan Ozawa who has a great web site and show format. It's kind of like a weekly radio magazine with the latest from Hawaii. Here's the show we're featured on.

You guys have a great May. Summer is on it's way. It's gorgeous day in paradise. Wish we could take the whole buch of you down to Kailua Bay for dip in the ocean.
Malama pono, Bob

April 2005

it's NEW!


Coconut Joe CDs now available on


iTunes
if you're not set up yet, here's how

NEW CD DIGITAL DOWNLOADS:Hey Ma! We're on iTunes!!!
That's right. Both CDs, Middle of the Ocean and Two Waters (Kailua) are now available on the world famous iTunes (search for Coconut Joe). .99 per song or $9.99 per CD. Full CD quality downloads. We're sitting somewhere next to Bob Dylan and Brittney Spears. Wow! Lau lau! If you're not set up yet, here's how

We're also On MP3TUNES.com
These guys used to be MP3.COM and now are featuring MP3 downloads for .88 per song or $8.88 per CD. MP3 192 bit quality downloads. We're just starting, but the more folks visit the site and download, the higher the rankings we get, and then the more people will check out our music. Surf on over! http://www.mp3tunes.com/CoconutJoe

(Snif) I'm Getting all Misty. Remember the days of MP3.com and the high rankings we had for Hawaiian Rain (hawaiian charts) and Two Pineapples (folk rock charts) from the first CD. You guys started the ball rolling and then slowly we climbed and fortunately sustained our chart position. You guys were so cool! (Snif) Mahalo nui loa.

Now these digital downloads sites are providing us a way to get back on the charts, increase visibility and get our music out to the masses, all 7 of you. We're tickled!!! Aloha no.

CLUBING WITH CJ: WAIKIKI YACHT CLUB 3/25
On Friday, March 25, boy did we have a party at the Waikiki Yacht Club. We were allowed to bring some guests in and did we get a great turn out. Mahalo to the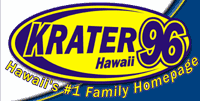 Cox Radio Hawaii Gangee and friends from the CJ Mail List. Please join it if you haven't already!

The band was a bit under the weather but the great response from the group really lifted our spirits and kept us pumped though out the night. We even pulled out some dance tunes and got the place rocking. Dancing on the wharf, under the stars, meeting with friends, makai`i!! Mahalo for the great turn out and support. Let's do it again. (May TBA)

March 2005

GET SIRIUS! CJ IN OUTER SPACE!

"CONTROL CENTER, THIS IS SPUDNIK 1. WE HAVE COMPANY UP HERE!! IT LOOKS LIKE A COCONUT SHAPED SPACESHIP"

Yes, it's true. SIRIUS Satellite Radio has been transmitting CJ tunes into outer space. Last month program manager Numan Human of the Island Vacation channel 97 started playing some Joe tunes and we're stoked. Please dial in, check out it out and report any Sands of Silver and Gold by Coconut Joe sightings.

If you're not a subscriber, here's where you can check it out for a wide spectrum of music, sports, entertainment and news. http://www.sirius.com

Are You Blogging?
Hmmm, do you Blog? I'm not sure I get the point of this latest internet craze, Blogging. We already have on line newsgroups where we can have discussions about a vast array of topics. We have web zines or magazines with news articles by writers and experts on topics. We have chat rooms for private discussions on line. More importantly, we already have Coconut Joe's web site were we can read all about the things that really matter. : ) right?

Are we so hungry for other people's opinions? Reality Internet. Or, do we just enjoy writing our everyday thoughts showing we do have a point of view and do we matter. Are we making decisions based on misinformed hearsay or fact?

True, there are many qualified writers expressing their opinions or sharing their insight, but for every one of those, there must be a hundred or a thousand who are just sharing random thoughts. It just seems like there is going to be so much of it. How will we sift through all of this? I've already think I have the early stages of RIOS (Random Information Overload Syndrome). Hey, it could get worse.

Imagine it's 20 years from now. The technology of the day will allow us to read everybody's thought. Every time you walk within 100 ft of someone, you will read their thoughts. "BEWARE. You are now entering BOBSPACE. You will begin to receive agenda based, unqualified, mindless drivel as it intersects with well informed, educated, well thought out thoughts."

"Hey, is my right foot really bigger than my left?" "Wonder if that guy over there has some classic Coconut Joe in his mindTunes (iPod implants)." "I think blue is a pretty color." "Earth is really oblong, like an egg and the Milky Way is like a nest. I suspect we'll hatch soon then we'll all be able to fly."

Okay, I promise I will have more on my mind by then. Any who, I was just thinking about blogs and I thought I'd share my opinion even though I still don't really get it! : )

- Bob on Blogs

Coconut Joe wishes you a Mele Kalikimaka & Houoli Makahiki Hou
Have a happy holiday and a healthy and tropical new year. Mahalo nui loa for your support during the past year.

A special mahalo nui loa for those of you who joined us at Kapono's in November. What a great time. It was really a special night with the fire dancer and Aloha Halau performing during our breaks and what a great crowd. We've just added some photos from the night on our Photos page on the web site. Stop by for a visit.

We'll be off for the next 3 weeks working on new material, CDs, travel and headlight repair (lasik eye surgery). We'll be back at The Honolulu Club on the last two Fridays of January. We'll let you know if something else comes up.

Be merry, safe and give your special someone a hug and aloha. A hui hou

Bob, Barbara Ann, Frank, Peter, and Paul, Luke, Matthew, Abraham, Martin and John.
Coconut Joe

CJ Talkin' Story On College Radio


A couple of Sundays ago Frank, Paul and I drove over to the University of Hawaii, Manoa and paid a visit to KTUH 90.3 FM's jock Lisa and her Sunday Monring Jazz show. Lisa was nice enough to have us as guests and feature our music for about an hour and half. She played 4 of our more jazzier songs off the CDs and we talked about the band, the music and our upcoming special gig at Kapono's. We got to play with all the head sets, turn knobs and check out their obscure records collection.

Before she played Sweet Angelina, I mentioned that Frank does all these great different guitar parts on this song. Frank then mentioned that the song takes the listener all over the world and references a different woman, representing a specific geographical area and how each woman's name is from someone in my life. So then I had to explain how each name was a middle name from the powerful women in my life. In the 1st verse, Angelina represents my wife Barbara Ann and daughter Christy Lee. The second and fourth verse named after my sisters, Josie is Laurie Jo and Ululani is my sister Bernadette Ululani. The third verse is after my mom's middle name which is Henrietta.

Ok, so noticed I said "powerful women in my life." Cool yeah! Ok, I didn't tell you that the show we were featured on was, "Women in Jazz" and I was subconsciously scoring some points with the wahine. But, alas, it must true.

Lisa also asked us about our beginnings in music and Frank talked about his first ukulele growing up in Kalihi. I quickly chimed in that I was known in our neighborhood here in Kailua for playing Maunawela Boy on my ukulele behind my head. All three chimed in that I learned it from Jimi Hendrix. "Wrongo!" I pointed out. This was in the late 50s, early 60's and so Jimi must of learned it from me. I also was into playing with lighter fluid in the early days.

Anywho, a big mahalo goes out to KTUH FM for spreading the word of Joe. We've got some photos on the web site. Dare to venture.

WAIT! We're going to be on again this Tuesday, Nov 23 at 7pm HST promoting the Kapono's gig and our CDs. What will we say this time around? Tune it and find out. Listen to 90.3 FM in Honolulu or world wide at http://ktuh.org (select Listen On Line from the left menu.). Bookmark it! Ok, now you can go and take a look at the photos on the web site.

CJ's American Idol Drummer Results
Hey friends, the winner of CJ's own American Idol talent search has been announced! Say aloha to Paul Perrone our new drummer. Paul brings an solid musical history as well as innate drums and percussive skills to the band. We've been rehearsing with him for a little over a month and boy are we tickled with his chops. After years of touring on the mainland he put away the sticks for a while and ended up moving to Hawaii, his dream, where he completed his graduate work and entered the professional business world. But the call of the skins was strong and he looked to get back on the throne. So, when Keoki, our old drummer, left to focus on his "show music" career, we went through 6 weeks of auditions and Paul stood head and shoulders above the rest both in personality and skills and is a great fit. You've got to see him in action so stop by a gig this weekend and let's introduce you to Mr. Paul Perrone. Check out his bio and pics on the web site.

CJ hooks up with Crazy Al on the Radio
Yes, it's true. Barbara Ann loves the oldies when not singing Joe Tunes. So much so she email her favorite internet station in Detroit, Crazy Al's Radio Show with Larry Matthews and then sent them macadamia nuts and our CD. Cowabunga! They ate the nuts on the air and then they were nice enough to play Sweet Angelina on their show and give us an incredible, lengthy plug. They even played another song off of our Middle Of The Ocean CD the next day giving us more plugs. Wow lau lau, far out dudes, way cool! Stop by and check them out if you get a chance. They're an iTunes channel and their web site is at: http://www.industrialinfo.com/radio/crazyal/index.jsp

Two Pineapples In LA City
BA and I just got back from our little excursion to Los Angeles at the end of June. We flew in for a short 6 days to see our daughter and a special treat, Simon and Garfunkle in concert at the Hollywood Bowl. What a 6 days! The concert was fabulous. The Everly Brothers even made an appearance. We saw 6 other acts while we there getting our fill of music, LA Style. From rockin' with Richard Thomson at the House of Blues to dynamic, local singer songwriter, Danny Peck at Genghis Cohen.

During the days we just were hanging in Beverly Hills and Hollywood and a took a trip to the Getty Museum. All in all, it twas inspiring, the musical juices are flowing. Can't wait to share some new material with you guys.

Gorgeous Hawaiian Summer
Hey you Hawai`i folks. When was the last time you've seen a July and August so green and gorgeous? All that lovely rain during the Winter and Spring has really paid off. The mountains are still luscious, the skies crystal blue and oceans transparent. Getting off that plane from smoggy LA and looking across the Koolau mountain ranges was something else. Hawai`i no ka oi, (da best). Maika`i, simply awesome!!! Get out and enjoy it if you can.

A Special Concert: June 6th is Bishop Museum CJ Bubble Day.
Coconut Joe will be performing at Bishop Museum's Sunday Family Day on Sunday, June 6th. Because it's family day, Prince Joseph Coconut has deemed it CJ Bubble Day. This means we will be performing all our good fun "Raised in Paradise" songs including Forever Young (the Bubble Song). We'll be handing out 200 bubbles to the keikis, young and old. Join us as we're attempt to set a record for this year's largest CJ Bubble Orchestra. Bring the kids and grand folks. We're on at 2:00 – 2:45pm. Come early, there will be food and activity booths and other island entertainment galore. Gates to Bishop Museum's Great Lawn open at 9am.

Back to the Top

The Winds of Waikoloa
Our May adventure took the Joes to Waikoloa on the West coast of the Big Island. Some big ol insurance company brought the Joes over to perform for their group and planned the event right down on the sandy beach at Anaeho`omalua Bay in Waikoloa. Georgeous! There were palm trees lining the shore, gentle waters on the bay, the Hawaiian moon rising over Waipio Valley and grass hut game booths for the boredom challenged. Hey, they needed something to do during our breaks.

We've performed many times outdoors on the Big Island but did I ever tell you about how the wind funnels down between Mauna Kea and Mauna Loa swooping through the plains of Waikoloa right down to the beach? Especially right where we were performing this night. Did I tell you how these winds do the hula, ama to the left, ama to the right (shifting from either direction)? Hold on to your papali (hat) folks, this tropical breeze was dancing the hula Tahitian style. Auwe!

No problem. Though all the Joes had remnants of colds that we caught on Maui the month before, we stapled our slippas to the floor and sang the night away. We had these cute little Hawaiian keikis dancing the hula to our Island Rendezvous in glittery neon hulas skirts much to the crowds delight. Their mommy danced a lovely slow hula to Islands in the Ocean and Li`i Aloha (A Little Love). The bubbles swirled around their heads and finally headed out over the bay as we sang Forever Young.

The night ended with a dance marathon as the die hards did their thing to Surfin USA, Twist and Shout and CJ's Two Pineapples In NY City, stomping in the sand pit in front of the stage. When the evening was pau, the sound crew packed up all the gear and we headed back to our hotel. No after gig party for this group. We had cough syrup and meds to take, showers to wash the sand out of our ears, and a 6am wake up call to get us back to the airport for that early flight back to Oahu. Just another work day in paradise.

Joe Tunes on World Wide Radio
Mahalo to these fine radio stations around the world where they're playing Joe Tunes. Here are some recent playlists.
In Tokyo, 76.1FM in the AM...
May. 16, 2004
07:01 HENRY KAPONO
"HOME IN THE ISLANDS"
07:05 COCONUT JOE
"SANDS OF SILVER AND GOLD"
07:08 LOVE NOTES W/HERB OHTA
"DOLPHIN DANCE"
07:13 JOHN SEBASTIAN
"WELCOME BACK"
07:15 CHARLIE RICH
"BENJI'S THEME(I FEEL LOVE)"
07:19 TOM PETTY & THE HEARTBREAKERS
"BREAKDOWN"
Check 76.1FM out at http://www.interfm.co.jp/n03_pro/cruise.cgi
And in Ohio, WBWC 88.3 FM in the PM...
5-24-04 11pm.
Island Time- Hanna's Reef
Where's the Party- Jimmy Buffett
Grand Bar Schemes- Scott Kirby
No,Shoes,No Shirt,No Problem- Kenny Chesney
Wildfire- Tracy Byrd
Grazing in the Grass- Hugh Maskela
A Pirate on the Caribbean- The Boat Drunks
Middle of the Ocean- Coconut Joe
Life in a Beach Town- Chris Bellamy
Nothin's Small in a Bar- Ray Fogg
Home Again- Mark Mulligan
Check Island Time out at http://www.wbwc.com
CJ Does Wooly Bully!
The band just got back from a wild and crazy private event at the Four Seasons in Kona. We started the night off with our cocktail set then took a short break. Then we did our Tropical Pop in Paradise set taking the guest on a musical tour of the islands. Before we could take another break, the dressed up and formal crowd started to get up and dance to some of our CJ tunes, which lead to our versions of Surfing USA and Johnny B Goode. That was all she wrote. Off came the jackets, off came the high heels. These guys wanted to party.
Two and a half hours later we were pulling every song we knew out of our hat and and even the dozen or so we didn't know. The crowd didn't want to stop dancing. They shouted out some tunes we hadn't heard in long time.
"Hey Coconut Joe, do you know Louie, Louie?" Okay, I could fake it, we did Louie, Louie. "How 'bout some Joe Crocker?" Frank did the Beatles version of "Need Somebody To Love." Peter gave them Margarittaville. Song after song they would throw at us and we'd sing a verse of two and then the obligatory 10 minute solos.
Frankie went through his Stones songs catalog. Twist and Shout went over good. We threw in a bunch of CJ boogie tunes every once in while including Two Pineapples In NY City and Haupia and a bunch of new CJ tunes. Keoki give then several solos on Wipe Out and everybody shouted "Tequilla!"
"Hey, how bout, Buttercup!" "Buttercup? Sheesh, what rock have you been hiding under. Sorry we don't really know that one but we'll give it a try."
"Okay, okay, then how about Wooly Bully?" Now the group at this private party average age was about 35. What radio station had they been listening to. I looked at Peter, Peter looked at Keoki, Keoki looked at Barbara Ann. She just smiled. We all looked at Senior Frank. ...."Uno, dos, one, two, tres, quatro. Matty told Hatty..."
The crowd went ballistic. After all, CJ did do Wooley Bully. Can you blame them?
NEW! CJ photos by Richard Rehkemper
Check out the new CJ Photos from award winning island photographer Richard Rehkemper. It's from our gig in Feb at Tamarind Park on Oahu and the most recent gig at the I Love Kailua Town Party in April of 04. Rick reports that the 4th photo on the Tarmaind Park gallery won picture of the day BestPhoto.com. Cool! Click on the links on this page to see more of Richards great photography.
Brudda Sam Meets CJ On Local Kine Grindz TV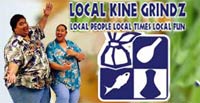 Hui, hele mai ai!! CJ and our music video, What a Wonderful Day (here in Kailua Bay) will be special musical guest on Bruddah Sam and Lina Girl's Local Kine Grindz numba one local telebision show every night this week starting Wednesday this week running to next Monday the 26th. Eeeeiha!

Enjoy a special pot luck, CJ style, down at Kailua Beach with all the gang. Barbara and Frank show off their favorite recipes and Peter will be cooking da teri chicken on da grill. Bruddah Sam and Lopaka will be talking story and eating all the ono kau kau. Maybe even an impromptu jam.

Spock us guys on Oceanic Channel 16, 7:30pm Prime Time, 2/20-26 starting this Wednesday througth next week Monday. It's on at 5:30pm on Saturday and at 11:30 am weekdays if you just can't get enough or Oprah is on vacation. Check Local Kine Grindz on the web for more info at http://www.localkinegrindz.tv

Honolulu Magazine and Coconut Joe


We're so proud to be included in the December issue of Honolulu Magazine and their feature on our home town of Kailua. Forget that CJ is even in there. The photos and stories about Kailua will really warm the heart, especially for those of you who have lived or visited this little town on Windward shores of Oahu. For you ex and current Kailuians I highly recommend getting a copy.

Honolulu Magazine is Hawaii's premier periodical and we're thrilled that they even did a short little piece on "the little band that could." I was especially happy that the focus was on the songs and where they come from. The photo? We'll, they wanted "backyard casual", that's what they got. Hey, who is that old guy and and where's the rest of Peter?

For those who can't get a copy, we've thrown the beautiful cover shot and our short piece on the web site. Give it time to down load. Click Here

Give a little Gift of Hawaii Nei (Hawaii Today)
Don't forget, we've offering free first class shipping on our two CDs, Two Waters (Kailua) and/or Middle Of The Ocean. Share a little of the islands with your friends. It's easy. Order on line today to beat the mail rush. Mahalo plenty!!!

What a Lovely Bunch of Coconuts!
"Hey CJ, where have you been? What happened to last months CJ newsletter? Did the islands blow away?" Just some comments overheard at the water cooler last month.

No, just been real busy.

Example: Last week someone left a message on the Turtle Bay Records answering machine wanting to order a half dozen coconuts and if I could ship them to Oceania, California. Huh? I couldn't resist. I called Beverly, I think her name was, and asked where did she get our name and number. She said "on the Internet."

She said she spent two hours searching for a place to buy coconuts on line. Still confused, I said, "yeah, but did you realize that Coconut Joe is a musical group from Hawaii and we sell CDs?" She said, "oh, I must have missed something." I said, "yeah, a lot folks do that."

Anyway, long story short, I asked her why she wanted them and she told me she has a restaurant and they cracked them open with a hatchet and served them to the customers. They love the semi ripe, soft meat kind of coconuts. Well, hoping to spread a little aloha spirit, I looked up a couple places in the phone book where I thought she might get them but told her I thought it was unlikely they would have any. She was shocked that she couldn't find a place on line or a store that would sell coconuts to her.

I said "Hey, it's really not surprising as we've got coconut trees every where. Why would we have to go to the store to buy them. Matter of fact our whole street is lined with them."

Without missing a beat, she asked, "Could you send me a half dozen?"

So you see, I've been real busy.

Aloha - CJ

Beautiful Kauai
The Joes got back last week from a private performance at an event on the Island of Kaua`i. Beautiful Kaua`i where Frank's mom was born and my mom spent her days as a young keiki. Waterfalls cascading down the cliffs, green everywhere, no high rises and basically a single road around the island.

True, everything on this island is bit slow paced; basically O`ahu 40 years ago. Laid back and peaceful. After getting out of the herd of tourist at the airport we headed north towards Princeville. First on the tight schedule was to grab a quick fast food lunch in Kapa`a. Keoki remembered an authentic Hawaiian food place so we stopped by for a quick take out order. I forgot, fast food take out on Kaua`i takes a half hour. Wow, lau lau! (Yikes!) I was still on hyper time and had to adjust my biological sun dial. The rhythm section in the back seat of the van did report that the kau kau was most onolicious.

We headed towards Princeville on the North Shore of the island. They put us up at the Princeville Resort which was fabulous. What a palace. Gorgeous views and a magnificent lobby with giant ceilings and sculptures. It's built on a cliff so you check in on the lobby on the ninth floor and then take an elevator down to your rooms. Coolatious.

We didn't have much time for sight seeing on this trip. The event was held that same day at the Anini Vista Estates in Princeville on the same private property where the Matt La Blanc (TV's Friends) wedding took place a couple of months ago. It was on a huge bluff over looking the blue Pacific Ocean and a georgeous summer sunset.

They set up a giant tent, catered all the kau kau and the guest just had a great time. For our CJ Tropical Nights show set, we featured two hula dancers for this event and the crowd ate it up. It was a marathon gig for the Joes. We were up on stage for 4.5 hrs as the dance set went into overtime. Yes, it did help that the group all worked for a wine company and more than the aloha spirit was flowing.

Good fun had by all, on beautiful Kaua`i, truly the Garden Isle. Aloha, and we hope you guys have a beautiful, tropical day. A hui hou! -CJ
Back to the Top

It's Here: "What A Wonderful Day!" Music Video Premier
Imagine taking a stroll down a beautiful white sandy beach with blue skies over head and the Pacific Ocean washing your toes. Well friends, you don't have to imagine any more. We're so excited. Our first video is finally done and the web version is available today. Special mahalo and congrats to the project's director and producer, Christy Lee Rogers of Lair 9 Entertainment for a fantastic job. Click here to Enjoy!

Radio Around the World with CJ
Alaska, Ireland, Germany and now TOKYO!
Great news! Through the years we've been really fortunate to have the songs of Coconut Joe played around the world on both FM and internet radio. Recent additions have been a funky internet station in Alaska called Whole Wheat radio and FM stations in Ohio, Ireland, and Germany. We did a live on air interview with WBWC FM in Ohio and FM Marubu in Germany broadcast all over Europe as well as has a large internet following.

A real big break came 4 weeks ago when 76.1 InterFM, Tokyo's number 1 radio station came to Hawaii for some remote island broadcasting with local station 105 FM KINE. Fortunately for us, CJ bassist Peter Agustin was in the studios and slipped the head honchos a CJ CD. That next weekend, three songs off the Middle of the Ocean CD were featured on DJ's Vance K's Weekend Cruise show along with an interview with Peter. We've been on the playlist each weekend since. Eeeiiha! That's so cool folks. These guys have been super nice to us and we'd like to extend a big mahalo. If you're in the neighborhood please dial in and check out their fantastic "wish we had this in Hawaii" playlists.

CJ Radio On the Map
With the different stations around the world playing Joe Tunes we've decided to keep track of where the music is heard with a world map highlighting the stations. Check it out at CJ Heard Around the World . If you hear our songs being played on a station not listed, please contact us and let us know.

A Little Bubble History
Have you ever been to one of our gigs where we do FOREVER YOUNG, the bubble song. Well here's the history behind the bubbles.

This little thing we do with bubbles and Forever Young started in 1996 in a tiny coffee house in Kailua with the original CJ band. CJ's very first drummer, Brian Wells found a bottle of bubbles in the coffee house and started blowing bubbles while playing the drums during the song. Obviously, a very coordinated drummer. We'll, before the next weekend gig I went down to Holiday Mart in Kailua and bought a dozen bubbles for the next gig. Seven years later I now order my bubbles by the case from a wedding supplier in Kansas and I have labels pasted on them that say "Official Member of the Coconut Joe Bubble Orchestra."

In case it comes up in Trivia Pursuit, the largest CJ bubble orchestra was at the Honolulu Zoo performance in 2001 where we gave away 500. It always makes my heart feel good to see a bunch of adults, conservative and not so conservative, unwinding with a bottle of their favorite beverage, bubble juice.